About StudySpy
We empower the students of Aotearoa by making tertiary information available, transparent and easily discoverable. We provide students with the crucial information they need to make one of the most important decisions of their lives.
Students, compare every course.
StudySpy has all 8,977 courses from New Zealand's 373 NZQA approved education providers.
We combine government data to make it easy to find important information on tertiary study – such as graduation rates, likeliness of employment, and expected earnings for jobs in every field.
Providers, claim your profile.
Our easy-to-use dashboard editor lets education providers easily keep their information up-to-date at all times.
Unlimited student leads
Maintain your brand profile
Add and update courses, events, and scholarships
Detailed analytics and benchmarking
Flexible packages based on your budget
Get your free provider account
Our Founders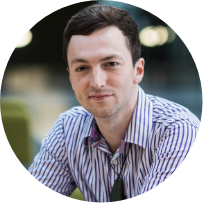 Michael Watson
Managing Director
An expert in customer acquisition and all things digital, Michael is passionate about startups, and founded the team that won the 2013 Innes48 Startup Competition – the largest of its kind in New Zealand. Michael is a keen linguist, and has studied German, Spanish, and Te Reo Māori.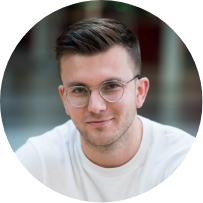 Jarrod Mosen
Technical Director
A full-stack developer, Jarrod is passionate about applying his technical skills to problems that affect societies around the globe. Jarrod is a keen linguist, and has studied C#, JavaScript, and SQL.
Our Advisory Board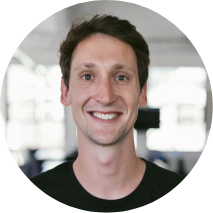 Dave Cameron
Founder & CEO, LearnCOACH · Young New Zealander of the Year
Dave is a former-teacher, and founder of LearnCOACH. Dave has grown LearnCOACH to support 150,000 students per year, delivering over 1 million lessons annually - making LearnCOACH New Zealand's largest tutorial provider. Dave recently launched New Zealand's first fully-online school system, where students can sit real assessments through the LearnCOACH website and gain real qualifications. This means any room can become an accredited classroom (e.g. hospital ward, prison cell, or refugee camp). Dave won the 2018 Young New Zealander of the Year award for his work in education.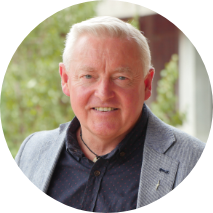 Tony Henderson-Newport
Founder & CEO, PopUp Business School Aotearoa
Tony works with 'start-up and stay-ups,' and having worked in the IT space in New Zealand, the United Kingdom and Europe, is an experienced project, programme and portfolio manager. Tony has worked with corporates such as Vodafone UK and Vodafone Group, British Gas, and T-Mobile. While taking sustainable entrepreurship around New Zealand through the PopUp Business School Aotearoa, Tony also works with Victoria University's young entrepreneurs in the Entrepreneurship Bootcamp and Masters course for Innovation and Commercialisation.
Bryn McLennan
Private Equity Analyst
Bryn is an analyst at a leading private equity firm, where he is reponsible for the execution of new investment opportunities and support of existing portfolio companies. He holds a Bachelor of Commerce (First Class Honours) from the University of Canterbury, where he was a senior Scholar.
Our Beginnings
StudySpy was born out of the 2015/2016 Victoria Entrepreneur Bootcamp. The Victoria Entrepreneur Bootcamp is a 12 week summer pre-accelerator programme, offered by Viclink. The programme supports students at Victoria University to test the viability of their ideas as businesses. The purpose of the Bootcamp is not just to grow businesses, but to grow entrepreneurs, who learn essential skills while working on their own startups.
Students gain experience in "Lean Startup" methodology, and become familiar with their business model canvas, testing assumptions as they go. Based at the BizDojo, our Premier Partner, they meet awesome people from across Wellington who inspire and connect with others who have turned their ideas into businesses, becoming familiar with the local startup ecosystem.